Location:
Sankt-Peterburg, Kamennoostrovskiy pr-kt., 42
close
Photos
Video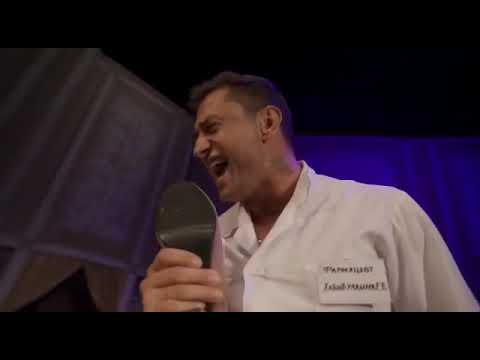 Story
"Adventurers of necessity"
Comedy
According to the play by Alexander Korovkin "Tetki"
Calm and measured life of two elderly aunts breaks a series of amazing comic and dramatic events: poisoning, chasing, exposing, reincarnation and unpredictable plot twists. And, aunts, along with their "dear" nephews, become real adventurers.
The bright play of the masters of the scene of different generations is united in a single ensemble.
In this performance there is everything that makes the audience laugh during the whole action - intrigues, humor, misunderstandings and a completely unexpected denouement.
Spectators are waiting for an amazing meeting with the main "major" of Russia - Pavel Priluchny, as well as with other remarkable actors.
Director of the play - Honored Artist of Russia Alexander Mokhov
The play comes with one intermission.
Cast: Pavel Priluchny, Agata Mutseniets, Honored Artist of Russia Alexander Mokhov, Tatyana Agafonova, Alexei Yakubov.
Read more
Give feedBack
Related events
Based on thousands of feedbacks, Teatronet defined events that are "close in spirit to the times and tastes"
by the way!!
According to statistics and audience who have bought a ticket for«Inveterate willy-nilly», we recommend to see