Location:
119034, Moskva, Prechistenka ul., 16
close
Photos
Video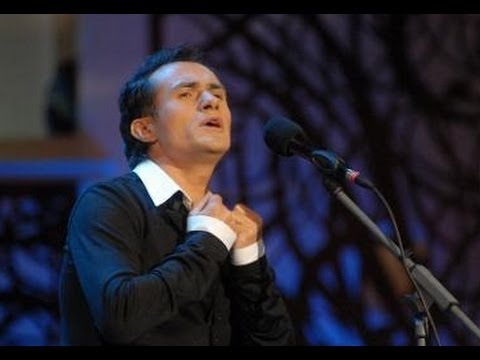 Story
The favorite of the public is the so-called numerous admirers of the Russian romance   The brightest star in the world of this genre - Dmitry Ryakhin. Is not this the most important thing for any artist to be loved by people? To win the undivided love of the audience to himself, Dmitry was able thanks to his truly divine talent and that long-term work and dedication to the business chosen for himself. For the admirers of the romance, the name of Dmitry Ryakhin became almost native, because at all his concerts there is always a trustful atmosphere of the invisible dialogue between the performer and his listeners. The warmth of his boundlessly great heart and love   To its viewer, a profoundly beautiful voice and sincere openness, magnificent artistry   And sensually passionate charisma allow Dmitry to create unique images of his lyrical heroes. In his concert you can hear in the same line as the classical romances of Dargomyzhsky, Rimsky-Korsakov, Tchaikovsky, Rachmaninov, and romances from the repertoires of Alexander Vertinsky, Pyotr Leshchenko, Vadim Kozin, Izabella Yuryeva, Claudia Shulzhenko. No concert of Dmitry ever repeats. He always presents to the public more and more new finds from the richest storerooms of Russian musical art. Those who have ever been at the concert of Dmitry Ryakhin can no longer deny themselves the pleasure of a new meeting with this amazing singer, artist and man.
Read more
FeedBacks
Give feedBack
Related events
Based on thousands of feedbacks, Teatronet defined events that are "close in spirit to the times and tastes"
by the way!!
According to statistics and audience who have bought a ticket for«DMITRY RYAKHIN - FAVORITE ROMANCES», we recommend to see