Location:
127055, Moskva, Novoslobodskaya ul., 23
close
Photos
Video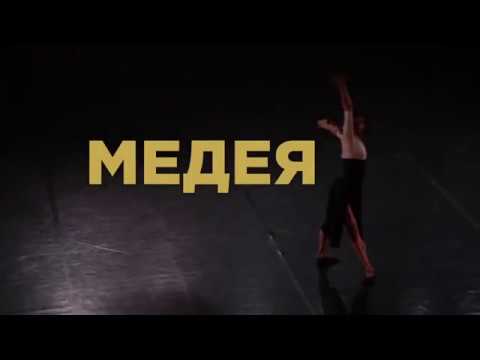 Story
Drop the habitual stereotypes and just enjoy the ballet art.
The Ballet Moscow Theater presents:
Music: Pavel Karmanov, Alexey Aigi
Choreography: Kirill Simonov, Anastasia Kadruleva and Artem Igriev
MEDEU I department
Music: "The second snow in the stadium" and "Spring in January" by Pavel Karmanov
Kirill Simonov, in his production of Medea, interprets the well-known plot of the ancient Greek myth of the Colchian princess and the wife of Argonaut Jason, who killed her own children after learning of her husband's betrayal. The ballet of Simonov is a story of insane passion and unfulfilled dream of happiness, it is a story about the monstrous power of love and fateful vengeance. Pain, suffering, jealousy - in every movement, gesture, glance, turn of Medea's head. A wounded woman brought to an inhuman limit. The tragedy of Medea is actual today.
EQUUS II office
"Equus" (Equus) in translation from Latin - a horse. Many heard the expression "horse labor of a dancer." But very few people know that this phrase - not just a beautiful aphorism, it really is the essence of the art of ballet dancers. Ballet is hard work, not festive tinsel. The profession of an artist is a painstaking and exhausting work, requiring daily physical exercises and constant spiritual strength. The viewer sees a delectable and beautiful world, but this ease is deceptive. Choreographers Anastasia Kadruleva and Artem Ignatyev offer their interpretation of a well-known expression, not without irony and sympathy.
Read more
Review
In life there is a place for suffering, and for irony.
Medea is the heroine of the ancient Greek tragedy, deceived by her husband. Furious, faithful, she kills her children: the passion of a passionate woman incinerates, and the thirst for revenge can lead to insane acts.
And who is in the role of Ewks? Who works forever in the sweat of his face, like a horse? Yes, it's the ballet dancers themselves! That's really who - the real workhorses. Their work is not easy, but with interest pays off ovations of grateful spectators!
Read more
FeedBacks
Give feedBack
Related events
Based on thousands of feedbacks, Teatronet defined events that are "close in spirit to the times and tastes"
by the way!!
According to statistics and audience who have bought a ticket for«Medea.Equusal.», we recommend to see