Location:
107023, Moskva, Guravleva pl., 1
close
Photos
Video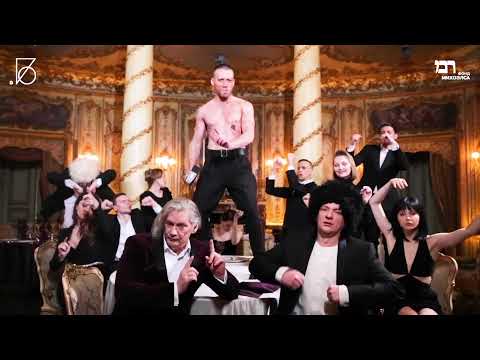 Story
Actor Alexander Molochnikov burst into the world of directing in 2014 with the production "19.14" invented by him from beginning to end. Already in this first performance, the director clearly defined his directorial optics: the performances created by him are stories told by a modern young man, ironic, overthrowing authorities, questioning established beliefs and myths.
The story of Taras Bulba, composed by Molochnikov in collaboration with artist Maxim Obrezkov, consultant Olga Henkina, playwright Sasha Denisova and choreographer Anna Abalikhina, has nothing to do with the canonical reading of the text of the story by N.V. Gogol. It is based on a free essay on some Gogolian themes.
Alexander Molochnikov: "The performance is built not only around the history of the relationship between fathers and sons, but also around the story of love. Love Andriy Bulba, son of the Cossack governor and girl Helena, daughter of a European politician, whose views are contrary to all the life values of the militant Cossacks. The history is modern and at the same time timeless, almost "Romeo and Juliet". It seems that in the modern world, fathers will never be able to get in the way of lovers, and this story has long become atavism. But is it? Can the son of an Orthodox fanatic and the daughter of the ideologist of the new European freedoms be happy? Is such love doomed to death? These are questions that I want to reflect on. The questions we are looking for answers in the play. "
Read more
Give feedBack
Related events
Based on thousands of feedbacks, Teatronet defined events that are "close in spirit to the times and tastes"
by the way!!
According to statistics and audience who have bought a ticket for«Bulba. Feast», we recommend to see